Home


We are a group that enjoys sharing our gardening skills and learning from others. Working together, members make the club a lively and successful organization that contributes to the community. Please click here for more information about membership.

March 5, Monday 9:00 AM Bemis Hall, Regular Meeting "Your Body in the Garden" by Susan Guest
Gardening is demanding on the body. Raking, digging, bending, pushing and pulling. Yet, gardening sparks creativity, it's relaxing, and can be a good form of functional fitness. When done correctly, garden work is a healthy and safe activity that is pleasing for the body, mind and spirit. Our March 5th speaker, Susan Guest, will focus on improving health by demonstrating easy exercises to increase strength and stability using the right tools and equipment in our gardens. This program will get you ready for the gardening season and have you looking forward to enjoying your time in the garden.
February 5, Monday 9:00 AM Bemis Hall, Regular Meeting
"Tips, Tricks and Trade Secrets" by Deborah Trickett
Master Gardener, Deborah Trickett returns to share over 100 tips, tricks &
trade secrets. Whether you are a floral designer, master gardener or someone who just likes to get her hands in the dirt, you will learn something new.

November Meeting open to the public.
Monday, November 6, 7pm at Bemis Hall, EVENING MEETING: Open to the Public, Gardening with Native Plants: Why it Matters with Claudia Thompson
Native plants are increasingly recognized as important to our gardens and landscapes, but why? Claudia Thompson will give us an overview of their essential role in ecosystem health – starting with the concept of co-evolution between plants and animals, and ending with a tour of her 7,000 square foot garden in Cambridge, MA.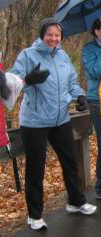 Ms. Thompson is the Founder and President of Grow Native Massachusetts, established in 2010 as the culmination of an extensive career in the environmental sector. She began her career as a teacher committed to getting students out into the field. In recent decades, she has served as Director of Education for the AMC and Director of Drumlin Farm.
Garden Club Tree Tour and Reception, June 4
Click on the image below to view the inside of the invitation.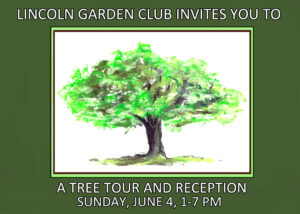 Tickets for the
Sunday,

June 4
Tree Tour and Reception are available here.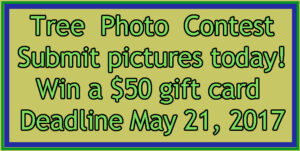 Click here for Photo Contest Rules
Delivered by Agnes at Ribbon Cutting ceremony, May 6.
A year ago the Lincoln Garden Club was considering a substantial gift to the town. We had many ideas but when the 8th grade class submitted a warrant article requesting a hydration station in the school gym, we thought that was a brilliant idea and it inspired us to gift the town a hydration station in Station Park.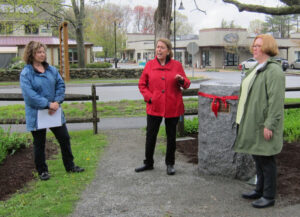 One of those brilliant former 8th graders is with us today, Roshan Kharbana, along with the mentors for the warrant article, Susan Brooks and Sarah Cannon Holden. Thank you for the wonderful idea!
When we began our investigation into the feasibility of installing a water fountain here at Station Park, the first person we saw was Chris Bibbo, Superintendent of the DPW. Chris was the creative and driving force behind this project and he and his foreman, Steve McDonald, are responsible for the successful implementation and installation.
You can't have a hydration station without water and we want to thank Packy Lawler, our water commissioners and Greg Woods. They graciously funded the water connection for us.
This water fountain will provide for individual drinks of water and for filling water bottles. We hope that it is enjoyed by both townspeople and visitors and we're especially happy to welcome a member of the biking community, Bob Wadsworth, and we hope you'll stop and fill your water bottles as you ride through town.
The Selectmen were very enthusiastic about the project and we'd like to thank Jennifer Glass, representing the Selectmen, for that support.
The beautiful cello music that you have been enjoying is courtesy of Emily Glass and we are grateful to her for making this a classy event!
The Garden Club was able to fund this gift to the town as a result of the fundraisers we have, specifically, the very successful garden tour we had two years ago. This, of course, is a result of the strong community support given to our events.
A quick word about Station Park. It was created in 1970 and has been maintained by the Garden Club since 1972. In 2015 the garden club installed a native flower bed with over 300 plants. This also was funded as a result of our garden tour fundraiser.
The garden club has some upcoming events and we have put information on the table about our first ever tree tour on June 4. The tour will feature the history, stories and fun facts about the trees in Lincoln including three in Station Park. Please come out and join us and in so doing you will be supporting this fund raising event. We want to continue to give back to the town.
There is also information about yoga right here in Station Park which will be offered again this summer and more in-depth information about the sustainable landscaping we are doing in the park.
Now, Sue Seeley, who has given a lot of time to this project, will cut the ribbon to officially open the hydration station. After that, we hope that you'll join us for a delicious, refreshing glass of Lincoln water.
Thank you very much.
From Agnes: Enjoy a special sip at Station Park on May 6, 10 a.m.
Want Water? The Lincoln Garden Club is having a ribbon-cutting ceremony at Station Park today, Saturday, May 6, 2017, at 10a.m., to celebrate the opening of its latest project: the installation of a granite water fountain for the Town if Lincoln. The Park is located across the Lincoln Mall at 145 Lincoln Road.
Garden Club will give a Hydration Station to the Town for Station Park
Agnes is pleased to report that on July 13 the Selectmen voted to accept our gift of $5,000 for a hydration station at Station Park. They were really delighted by the idea and very appreciative of the Garden Club for donating the hydration station.
James Craig has used the Elkay station in Concord both for himself and his dog. Renel Fredriksen commented that they want the town to be biker friendly and this supports that objective. They sincerely thanked the Garden Club.
Also, they loved the idea that we were inspired to do this by the 8th grade initiative for a hydration station at the school.
Our hydration will be granite and similar to the one in Concord.
Saturday, April 30th, 10 a.m. at DeCordova Museum
On Saturday, April 30 at 10:00 a.m., an arborist from Sav A Tree will be giving a workshop on general pruning techniques. The demonstration will take place at the DeCordova Museum. This workshop is open to town residents as well as garden club members and is free of charge. Those attending the workshop should plan to meet in the parking lot at the DeCordova. just outside of their gift shop.
Garden Club Plant Sale is May 7th, 2016 Codman Barn Lincoln 9-1

Why Heirloom Ornamental Plants Matter
By: Maureen T. O'Brien
Many heirloom plants traveled great distances across the sea and across our country, transported by wistful immigrants, travelers and explorers as a re- membrance of times past, places they loved or as an example of the exotic. Others derive from our native wildflowers.

While an authoritative definition for heirloom plants is elusive, there are traits associated with these plants: some discernible, others intangible. Heirloom plants appeared in American gardens in the past. They populated our grand- mother's gardens; others were specimens in historic landscapes. Many sur- vived as pass-along plants, propagated between generations and gardeners. They are reliable, disease resistant, fragrant and underused. They are associ- ated with happy memories, romance and spiritual experiences with nature.
Heirlooms are not necessarily better than the new plants filling our garden cen- ters and catalogs. Rather they provide a link to our past and the foundation for our future in horticulture. Heirlooms add variety to our gardens. Unlike many of today's engineered hybrids, heirlooms are fragrant, fertile and hardy. They may be tall, quirky and colorful with precious blooms and foliage, and several are deer resistant. Heirlooms reproduce naturally and facilitate Nature choosing the next star in the garden via natural selection.
Many heirloom ornamental plants are in danger of being lost forever—not through natural extinction but by human intervention. Just as there are fashions in clothes and furnishings, there are fashions in plants. Plants go in and out of style. Today our gardens are filled with innovative, compact and thrilling new cultivars. Many are here today and gone tomorrow. Others are tomorrow's heirlooms. Most are the result of genetic engineering and leave no room in the marketplace for tried and true heirloom varieties.
Why should we care? Heirloom plants maintain our planet's biodiversity and document our history. Unlike clothes or furnishings that can be reproduced from images and patterns, plants regenerate through their DNA. Once lost, that plant's DNA is gone forever.
Is there room for both new plants and heirlooms? Yes, but keeping the old va- rieties available is up to the public. We need to purchase heirloom plants, share them and grow them. Do your part this year and enter GCFM's Historic Pres- ervation and Historic Garden Committee contest (see page 12)
– Save an Heirloom Plant! (from the Winter Newsletter of the Massachusetts Federation)
The Lincoln Garden Club is part of a program of the Garden Club Federation of Massachusetts to "Preserve American Heirloom Plants" for ourselves and for future generations.
Heirloom plants are plants that appeared in American gardens in the past. Many survived as passalong plants, propagated between generations and gardeners. They are reliable, disease resistant, fragrant, and underused. They connect us with our family, our national roots, and provide lasting continuity between successive generations. These plants enrich our lives and our surroundings, but are in danger of fading into the past. The Lincoln Garden Club is part of a program of the Garden Club Federation of Massachusetts to "Preserve American Heirloom Plants" for ourselves and for future generations. It runs from May 1, 2016 – May 1, 2017. Please let us know what you planted either by visiting the Garden Club website and going to heirloom plant registration, by filling out the clipboard at a club meeting, or by emailing Belinda.gingrich@verizon.net. All plants listed are hardy to this zone and are available online at specialized nurseries and at Weston Nurseries especially if ordered in the early spring. In parenthesis is the first year there is primary source documentation that a plant was cultivated on American soil or offered by an American nursery.
CLIMATE CHANGE: What Can We Do Locally and Globally?
Lincoln residents have a long history of environmental leadership and conservation. Today, concern about climate change has many of us asking questions like these:
What are fossil fuels and why should I care?
After last winter, why are we still thinking about global warming?
How does the new Mass Energy/Eversource renewable energy offering work and where does the energy come from?
Is this the right time to consider installing solar panels on my home?
At 7 p.m., Thursday, October 29 at Bemis Hall, Quentin Prideaux of the Climate Reality Project will help answer these and other questions about climate change. The Climate Reality Project was formed in 2006 to 'catalyze a global solution to the climate crisis by making urgent action a necessity across every level of society'. Prideaux is a Wellesley resident who joined the Climate Reality Project to help others grasp the enormity of this problem and take steps to solve it. Come to his talk to find out what you can do at the local level to understand and address this global problem. The public is invited to this event sponsored by the Lincoln Garden Club.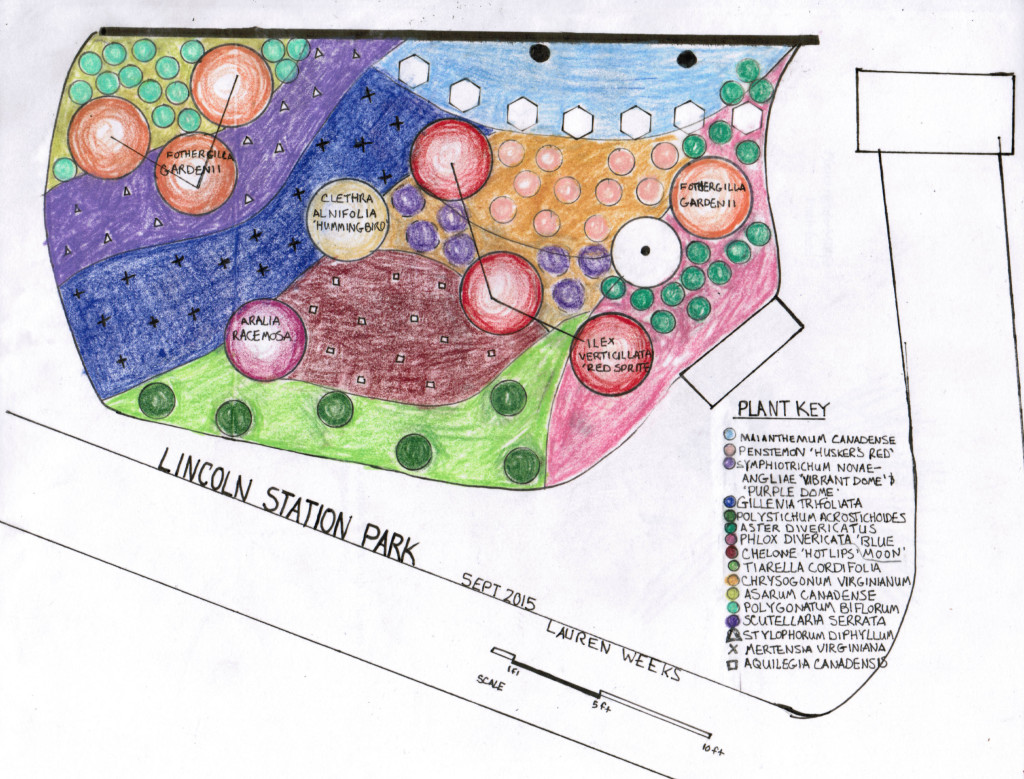 This summer's Station Park Native Plant Bed Project concluded with a talk at the Park on Saturday, October 17th. Lauren Weeks, New England Wild Flower Society intern, described her goals and design approach, and her process in acquiring the plants, and working with Club volunteers and students from Minuteman Tech to remove the old bed and install the new. An interested group of 25 Club and non-Club members attended the talk which was followed by an enthusiastic question and answer session. Lauren Weeks Notes Design and Approach are available by clicking on the words.

The Lincoln Garden Club created and installed the flowerbed with over 400 plants native to Massachusetts at Station Park. "This native plant bed is a great example of how we can apply more sustainable landscaping practices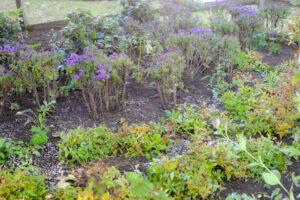 at our homes without giving up on beauty. A choice of plants will bring different colors to Station Park at every season," says the Club's co-President Belinda Gingrich. "Also, native plants attract pollinators, such as insects, birds and mammals, restoring nature to a more heathy state," adds co-President Agnes Wiggin.
The Lincoln Garden Club paid for the project with donations from people who supported the LGC Garden Tour in June.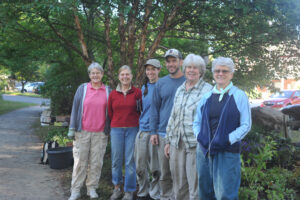 Cathy Moritz coordinated the newly designed and planted park. Installation was made possible through the combined efforts of Club members, NEWFS staff, students and teachers from the Minuteman Technical Institute, and the Town of Lincoln.
Station Park is owned by the Town of Lincoln and maintained by the Lincoln Garden Club. Located at the intersection of Lincoln and Ridge Roads, across from the shopping mall, the Park provides a restful place for people passing by or taking a break from their jobs or errands.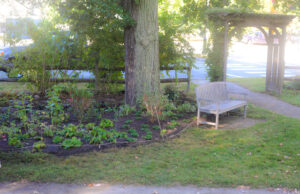 The transfer of the existing plants, the design of the new bed and its installation was done throughout July, August and September. The pdf's of the Design and List of Native Plants are available by clicking on the words. Lauren Weeks wrote a Plant by Plant Maintenance Plan that Club members will use in the future, when caring for the bed as it grows. Thank you to Daniela for the photos.
PHOTO CONTEST WINNERS ANNOUNCED
The Lincoln Garden Club is pleased to announce the winners of our 2015 Photo Contest, elected by majority vote by the public at the Club's Champagne Reception on June 7, 2015.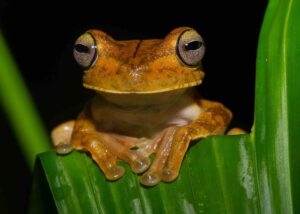 Category Fauna – Zachary Webster's photo "Gladiator Tree Frog – A gladiator tree frog gazes out over his domain in the nighttime of a Costa Rican jungle."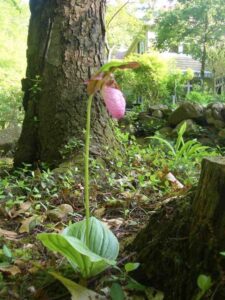 Category Flora – Graham Atkin's unnamed photo of a Lady Slippers.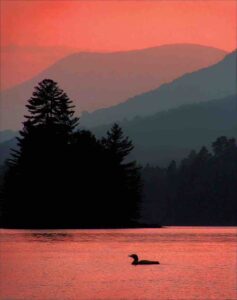 Category Landscapes – Mark Hopkins' photo "Loon at Sunset".
Thank you very much to all of the contestants and their beautiful entries. The Exhibit was a tremendous success and helped the Club raise funds to hire an intern to design and create a native plant garden in Lincoln.
A Wonderful Garden Club Tour and Reception!
What a day! If you were at the Gardens or afterwards at the Champagne Reception you experienced the wonderful energy from the community of volunteers and the event participants. The weather was perfect and the gardens were spectacular! It was such fun to be invited by these hard working gardeners to hear their stories and enjoy touring their properties. Along with the wonderful atmosphere of Pierce House and its surroundings, neighbors and friends enjoyed delicious food, an amazing and exciting Silent Auction, and the beautiful photos that we admired and voted on our favorites. Thank you for coming.
Lincoln Garden Club Tour, Sunday, June 7, 2015
April 17, 2015
Charitable Lincoln Garden Tour is back – June 7, 2015
After ten years, gardening enthusiasts will once more have a chance to tour private gardens in Lincoln. The Lincoln Garden Club is holding its Garden Tour on Sunday June 7th, 2015, from 1 p.m. till 5 p.m. followed by a Champagne Reception at historic Pierce House.
The five Lincoln gardens to be featured on the self-guiding tour will offer a variety of landscapes. One homeowner is working with conservation professionals to bring wetlands to their former glory, replacing invasives with native species. Another featured property holds three different gardens adorning a historic home with evergreens and exotic trees, such as a silver bell.
Garden lovers will also enjoy a project that started as a small flower garden 30 years ago and is now an assortment of gardens with fruit trees, berry bushes, woodland gardens, a meadow-like area created to attract birds and also home to several chickens. Another property is surrounded by over 300 species of rhododendrons and many other impressive plant collections. The fifth garden is Lincoln's Station Park, regularly maintained by the Club. Continue reading click here.
For interviews and additional information, please contact Lincoln Garden Club Media Relations, Daniela Caride, at 262-416-1616.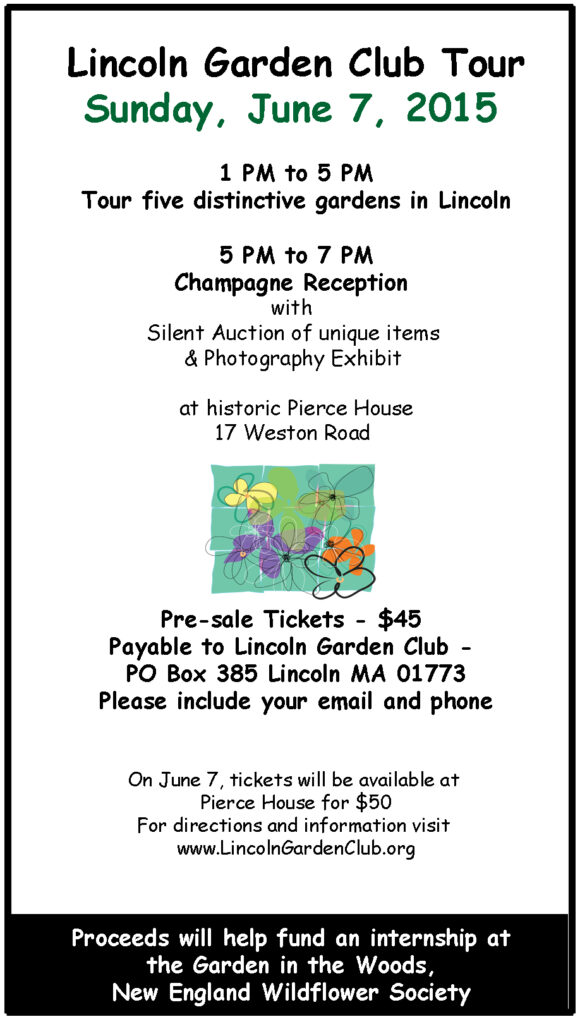 17 Weston Road on google map, https://www.google.com/maps/place/17+Weston+Rd,+Lincoln,+MA+01773/@42.4227119,-71.3040563,17z/data=!3m1!4b1!4m2!3m1!1s0x89e39b71e1717c8b:0x1dd10c6b08c3d1de
We are launching our first-ever Lincoln Garden Club Photo Contest for Club Members and Lincoln Town Residents. Please click the underlined headline above to access more information and entry forms. You may also click on the Photo Contest image in the sidebar for the same information.
Click above to see the list of the 20 wonderful items. Bidding will be open from 5 to 6:30 pm during the Pierce House reception on June 7.
Signs of Winter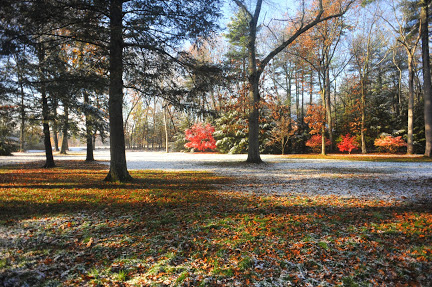 Photo by Daniela
Monday Dec. 8th REGULAR MEETING for Members at Bemis Hall
November 3rd, 7-9pm, Bemis Hall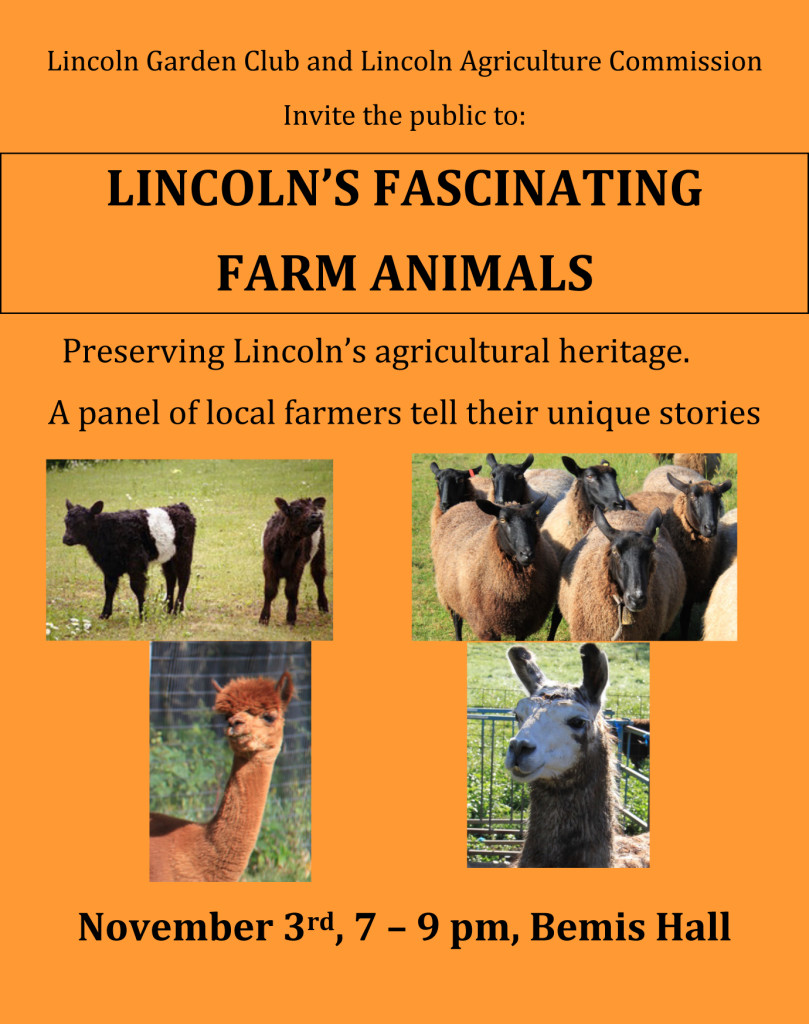 Lincoln's "rural character" is the result of conscious efforts among residents and conservation groups to protect large contiguous farms and to maintain their historic agricultural use. The Lincoln Agriculture Commission and Lincoln Garden Club invite the public to a slideshow celebrating our agricultural heritage.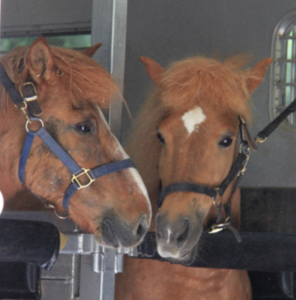 A panel of farmers from the following farms will tell their unique stories: Codman Farm, Drumlin Farm, Raja Farm, Levin Farm, Breton Farm, Matlock Farm, and farmers with horses, alpacas, and bees.
Join us Monday night, November 3rd at 7pm, at Bemis Hall "Lincoln's Fascinating Farm Animals" with a panel of local farmers. This event is open to the public. Carpool if possible.
October 6, 9:30am REGULAR MEETING at Bemis Hall
"The Entry Courtyard Garden" by Tom Strangfeld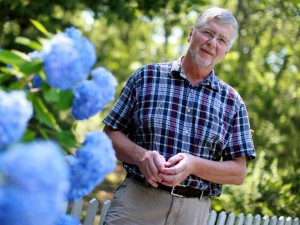 Do you realize that your front yard is the first room your guests enter? Unfortunately, most landscapes are designed to hide an ugly concrete foundation, even if it doesn't exist. This presentation will show you some history, theory and design of the residential landscape, with examples of the good and the not so good. The goal? To help you design the 'outside' of your home in the same way you design the 'inside'– spaces to enjoy and to live in. Much more than just lawn to mow and shrubs to shear.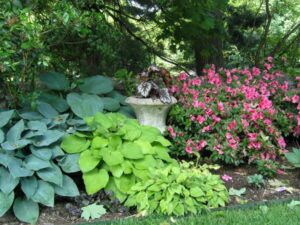 June 2nd at 10 a.m. was our Annual Meeting and tour of Elm Bank in Wellesley. The Luncheon and Meeting was at 11:30 a.m. Elm Bank is a 36-acre reservation and home to the Massachusetts Horticultural Society. Our one hour tour included visiting several lovely display gardens.
Lincoln Garden Club Plant Sale, Saturday, May 10th at Codman Barn, 9-1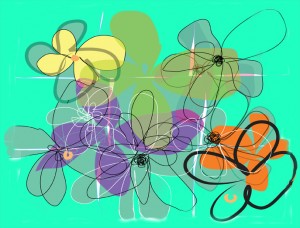 Monday, May 5, 9:30 Regular Meeting at Bemis
"Get the Neighbors Talking" Containers with Master Gardener Deborah Trickett
We had fun and were inspired as we watched Deborah build the Container. Lucky Marilyn won it in the raffle!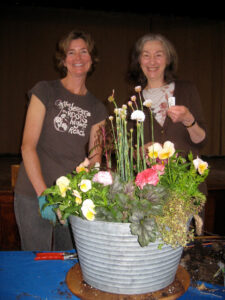 Think about visiting the "Flora In Winter" at the Worcester Art Museum Sat. on Sun. Jan. 24th or 25th.
Our member Daniela Caride has just visited the annual exhibition "Flora in Winter" at the Worcester Art Museum and loved it.
Breathtaking flowers bloom in the galleries. During this floral design event, skilled arrangers from across the region create captivating and imaginative interpretations of artworks in virtually every gallery of the Museum. It is a succulent feast for the eyes and spirit in the middle of winter.
Here you can see some pictures:











PRESIDENTS' MESSAGE
On these frigid and sometimes foggy days, when we're often more housebound than usual, we have time to reflect. As co-presidents, on one such day, we started to reminisce about our similar experiences in the Lincoln Garden Club. We jumped in with both feet and volunteered our first year of being members (no experience required). We can honestly say we've enjoyed every minute. . . well, almost every minute! Our involvement has given us the opportunity to get to know members who share a passion for gardening, to learn from each other and give back to our community. With all that we do…and this is just a highlight…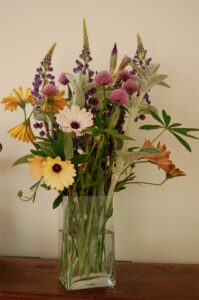 • invite speakers who are expert in the field of
horticulture to our general meetings for the
education and interest of our members
• hold workshops and take trips
• beautify the town by designing, planting and
maintaining planters and garden sites around
town
• share our gardens and knowledge
• deliver flowers to the public library, to Senior
Dining events, to infirm and shut-ins
• represent Lincoln at Flora in Winter and Art in
Bloom
we welcome your help. Join in, it's fun! Lots of hands make light work. For those of you who we have not seen in some time, come back, we'd love to see you. Linda and Jane
Please go to the Members Area to read the full message.
7 p.m. Monday, November 4th at Bemis Hall
We listened to Mark Richardson describe the growing Sustainable movement and felt his enthusiasm and encouragement. He suggested two websites that you may want to check out.
http://www.sustainablesites.org/cert_projects/
The following link describes a pilot plan for gardens to be developed at U. Mass. Dartmouth.
http://www.sustainablesites.org/pilot_projects/#Massachusetts
Sustainable Horticulture: Redefining the American Landscape
by Mark Richardson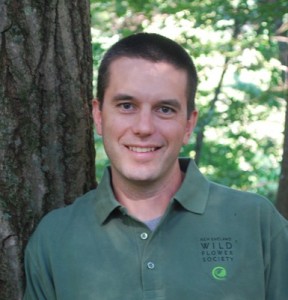 Lincoln Garden Club and Greening Lincoln co-sponsor this Meeting
The public is invited.
Our evening meeting on Monday, November 4th starts at 7pm in Bemis Hall and is co-sponsored with the Greening Lincoln Committee. After light refreshments, we will hear a talk by the newly appointed Director of Horticulture at the New England Wild Flower Society, Mark Richardson, who oversees Garden in the Woods in Framingham and Nasami Farm in Whately, MA. He will update us on the new standards in sustainable landscaping. He will give examples in public gardens as well as our own Lincoln properties. Mark has BS and MS degrees in Urban Horticulture. He has lectured at Longwood Gardens and Brookside Gardens. This is our biggest program of the year, the public is invited, so bring extra friends and family for this function you wouldn't want to miss!
Please car pool and park on Library Lane or Old Lexington Road.
THE PRESIDENTS' MESSAGE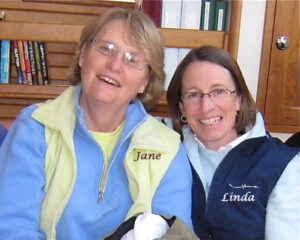 With change in the air…although today it may be 90°… another LGC season is about to begin.
It's time again to come together to learn, to have fun, meet new members and most importantly, to fulfill our goal of giving back to our community. You are the backbone of our club and all that we do with beautification, community service and education is a direct result of your volunteerism and hard work. We encourage all to become involved.
For those of you who worked over the summer on our Booklet, on updating and maintaining our emailing lists and website, weeding Station Park, making arrangements for Library Flowers, your dedication is an example for all of us. Thank you.
Our programs this year look to be exciting and informative…please continue reading this very first E-publication… our new E-Clippings. It's a wealth of information, in and out of the club. For those of you who are not on the internet, we will mail your copy. And lastly, visit our website, www.lincolngardenclub.org for updates on past meetings, photos…all that happens within our club.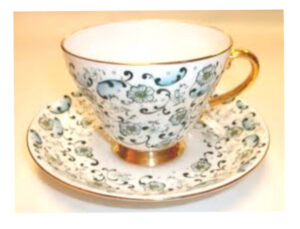 The Garden Club is hosting a tea/coffee for prospective and new members at 11:00 am on Sept 30 at Janet Ganson's house.
Please encourage your friends and neighbors to join us. It is a great way to find out about the activities of the club and to meet other gardeners.
If your prospective guests would like to find out more, ask them to call Diana Smith or Ann Parke.
We are looking forward to the year and to seeing you at our first meeting on October 7th.
Jane Solar and Linda MacNeil
P.S. The Membership Booklet will be mailed soon….
Garden Club activities coming up in November and December for your interest.
November 4, 7 p.m. Monday, REGULAR MEETING, Sustainable Horticulture: Redefining the American Landscape, Bemis Hall
November 7, 8:30-10:30 a.m. Thursday, Station Park Workday
DECEMBER ACTIVITIES
December 2, 10 a.m. Monday, Holiday Program, The Art of Floral Design with Tony Todesco creating eight holiday designs. Win an arrangement in the raffle. Bemis Hall
December 2, 11:30 a.m. Monday, REGULAR MEETING AND LUNCHEON, Past Presidents will be honored. Bemis Hall
December 11, 10 a.m. Wednesday, Mission for Cheer & Decorate Bemis Hall. Bring greens and clippers. Bemis Hall
September Activities
September 11, Wednesday, 8:30-10:30am Station Park Workday
September 26, Thursday, 8:30-10:30am Station Park Workday
September 30, Monday, 9am Board Meeting
September 30, Monday, 11am New Member' Tea
For new members who joined since September 2012 and prospective members of the Lincoln Garden Club. Please contact Diana Smith for prospective member invitations.
AGAPE TOUR MONDAY, JUNE 3, 2013
Annual Meeting and Luncheon to follow.
Wednesday, June 5, 9 am, New and Old Board Members Meeting
Wednesday, June 12 – 8:30 to 10:30 – Station Park workday.
Station Park garden pictures by Linda.
Monday, May 6th at 9:30 am at the Thoreau Institute
REGULAR MEETING
Lincoln's Water: Sources and Best Practices in the Home Landscape
Learn where and how Lincoln gets its water (and supplies others) and how you can best manage and conserve water
in your own landscape.
Angela Kearney, Ecological Designer and Town of Lincoln Conservation Planner www.mylandscape.org
Thoreau Institute, Please carpool as parking is limited
Hosted by Wini Blacklow, Dagmar
Guthke, Mary Jo Haggerty, Jane Solar
Sunday, April 7 at Pierce House. Artists in Bloom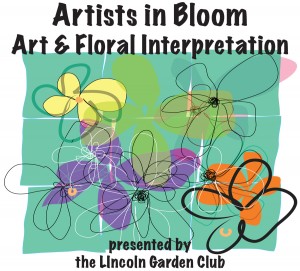 Sunday April 7, 2pm to 5pm, Lincoln Garden Club will bring Spring to Pierce House in Lincoln with its popular Artists in Bloom. Over 30 works of art in many different media (almost all by our talented members) will be on display, each complemented by a flower arrangement by Lincoln Garden Club members.
There will be a demonstration on how to arrange flowers for a dining room table centerpiece at 3:30 by Flora in Winter arranger and Lincoln Garden Club Member Lois Frampton. Children are welcome. Refreshments are served.
Admission for the afternoon includes the demonstration, and costs $15 per person with a family maximum of $30, paid at the door.
All proceeds go towards the community service projects of the Lincoln Garden Club: Station Park, Library Flowers, Patio Workshop at Codman Farm, community lectures, and arrangements for seniors.
For information on how to support Lincoln Garden Club at the $75 or $150 level and join the event's VIP reception for Patrons and Sponsors 5:30 to 7 contact Janet Ganson at 781-259-1124 orjanet@jganson.com.
Monday, April 1 John Forti at Bemis Hall at 7pm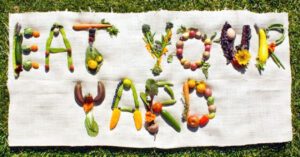 April 1, Monday, 7pm at Bemis Hall. Open to Town Residents Co-sponsored with Greening Lincoln, the residential organization of the Green Energy Technology Committee. present Slow Food and Sustainable Gardens. Learn how artisanal crafts are again taking root in the farmers markets, back yards and kitchens of the 21st century. John Forti will explore Slow Food, Renewing America's Food Traditions (RAFT) and rare heirloom produce. Invite your neighbors to attend.
At our March meeting we watched Kaye Vosburgh create nine beautiful Ikebana arrangements. She gave us design pointers as she worked. Thank you to Gabrielle who took some wonderful photos of the flowers to share with us. Enjoy!
Our December meeting was a curbside drive-by of five Member's homes with each of their entries decorated by a small team of club members. You can enjoy the results by viewing Linda's wonderful photos of the houses. Following the tour we had a delicious luncheon at the Pierce House and honored past presidents. I choose "view with PicLens" . Slideshow does not work for me.
Here are some wonderful pictures from the Stonemasonry lecture and workshop at Codman on Saturday, October 20. Thank you Ellen for sharing them.
I choose "view with PicLens" . Slideshow does not work for me. I am researching the problem.

Lincoln Garden Club wins Merit Award for Roadsides Report, Brochures and Website. Click here to read more.

Composting! Patty Hilpert reports that Station Park's composting bin has been put up. Here's the flyer that is posted on it. Station Park is owned by the Town of Lincoln and maintained by the Lincoln Garden Club.



Check out our Club newsletter in the Members' Area under News to see what we're doing …