Home

The Lincoln Garden Club was founded in 1928 and federated in 1930 with the joint goals of providing community service to the Town and affording members the opportunity to enhance and share their knowledge of gardening and garden-related topics. Current membership is over 130 and growing!
Welcome to our Web Site
Some activities that may interest club members are listed below.
Lincoln School PTO plant sale is this Friday and Saturday outside Smith School.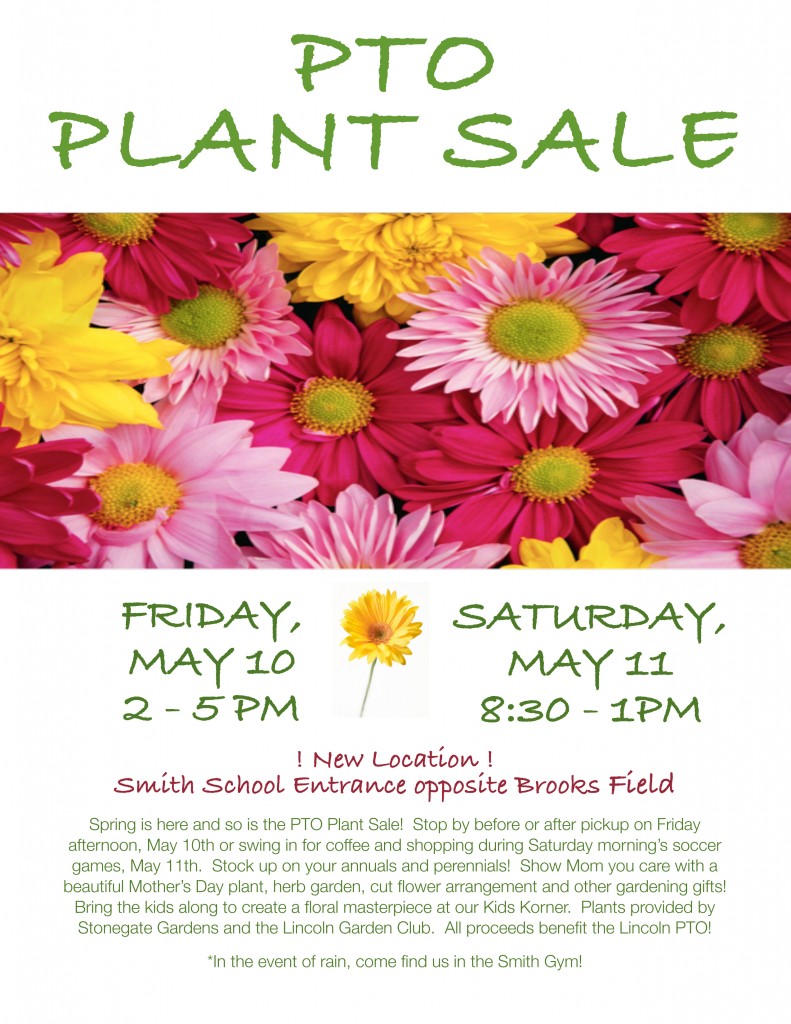 Monday, May 6th at 9:30 am at the Thoreau Institute
REGULAR MEETING
Lincoln's Water: Sources and Best Practices in the Home Landscape
Learn where and how Lincoln gets its water (and supplies others) and how you can best manage and conserve water
in your own landscape.
Angela Kearney, Ecological Designer and Town of Lincoln Conservation Planner www.mylandscape.org
Thoreau Institute, Please carpool as parking is limited
Hosted by Wini Blacklow, Dagmar
Guthke, Mary Jo Haggerty, Jane Solar
Sunday, April 7 at Pierce House. Artists in Bloom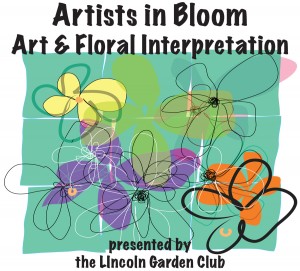 Sunday April 7, 2pm to 5pm, Lincoln Garden Club will bring Spring to Pierce House in Lincoln with its popular Artists in Bloom.  Over 30 works of art in many different media (almost all by our talented members) will be on display,  each complemented by a flower arrangement by Lincoln Garden Club members.
There will be a demonstration on how to arrange flowers for a dining room table centerpiece at 3:30 by Flora in Winter arranger and Lincoln Garden Club Member Lois Frampton.  Children are welcome. Refreshments are served.
Admission for the afternoon includes the demonstration, and costs $15 per person with a family maximum of $30, paid at the door.
All proceeds go towards the community service projects of the Lincoln Garden Club: Station Park, Library Flowers, Patio Workshop at Codman Farm, community lectures, and arrangements for seniors.
For information on how to support Lincoln Garden Club at the $75 or $150 level and join the event's VIP reception for Patrons and Sponsors 5:30 to 7 contact Janet Ganson at 781-259-1124 orjanet@jganson.com.
Monday, April 1 John Forti at Bemis Hall at 7pm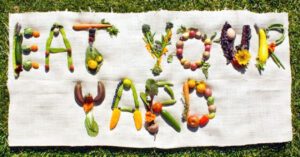 April 1, Monday, 7pm at Bemis Hall. Open to Town Residents Co-sponsored with Greening Lincoln, the residential organization of the Green Energy Technology Committee. present Slow Food and Sustainable Gardens. Learn how artisanal crafts are again taking root in the farmers markets, back yards and kitchens of the 21st century.  John Forti will explore Slow Food, Renewing America's Food Traditions (RAFT) and rare heirloom produce. Invite your neighbors to attend.
At our March meeting we watched Kaye Vosburgh create nine beautiful Ikebana arrangements. She gave us design pointers as she worked. Thank you to Gabrielle who took some wonderful photos of the flowers to share with us. Enjoy!
Our December meeting was a curbside drive-by of five Member's homes with each of their entries decorated by a small team of club members. You can enjoy the results by viewing Linda's wonderful photos of the houses. Following the tour we had a delicious luncheon at the Pierce House and honored past presidents. I choose "view with PicLens" . Slideshow does not work for me.
Here are some wonderful pictures from the Stonemasonry lecture and workshop at Codman on Saturday, October 20. Thank you Ellen for sharing them. 
I choose "view with PicLens" . Slideshow does not work for me. I am researching the problem.

Lincoln Garden Club wins Merit Award for Roadsides Report, Brochures and Website. Click here to read more.

Composting!  Patty Hilpert reports that Station Park's composting bin has been put up. Here's the flyer that is posted on it. Station Park is owned by the Town of Lincoln and maintained by the Lincoln Garden Club.



Check out our Club newsletter in the Members' Area under News  to see what we're doing …